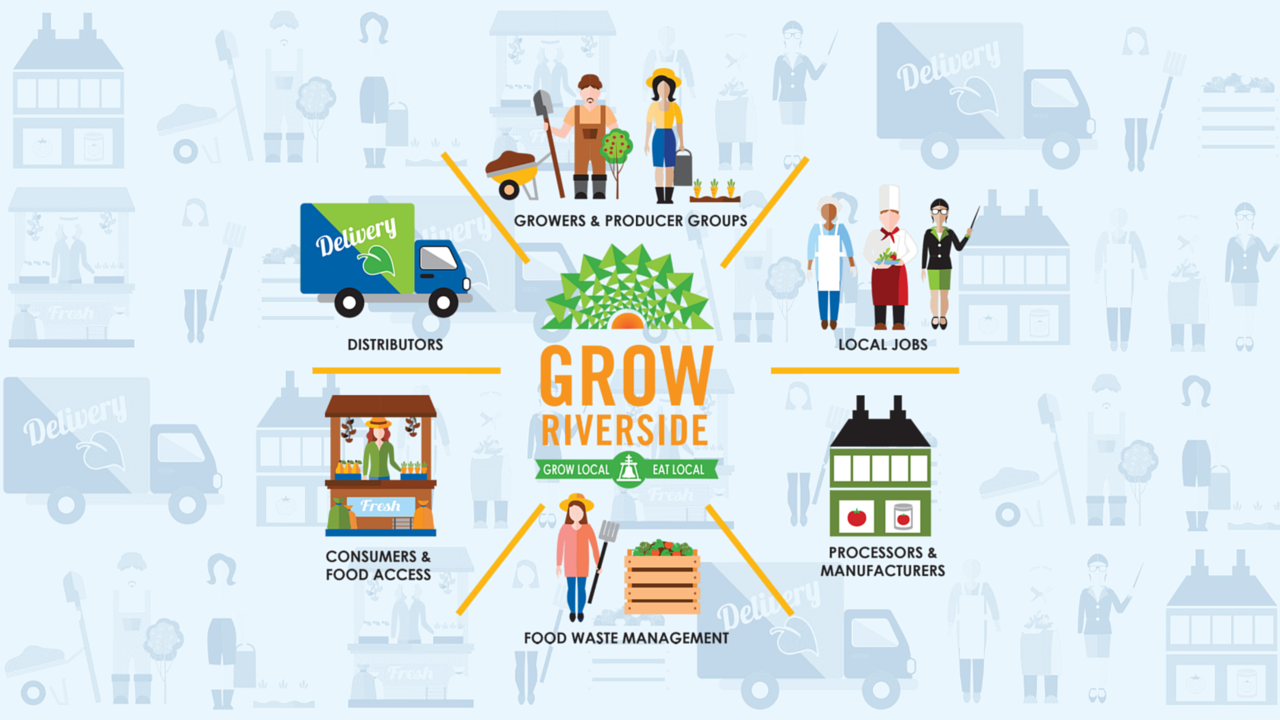 We are excited to announce the 4th GrowRIVERSIDE Conference: Grow With Us at La Sierra University.  This year's conference keynote speaker is Will Allen, urban farmer & founder of Growing Power.
Join us for a variety of conference events, including the pre-conference Regional Agri-tourism Summit, the Citrus Circle Farm-to-Fork Dinner, and the Farms Tour to be held the day after the conference. We continue our resolve to equip the public with tools and knowledge to create a strong marketplace for local food systems, generate opportunities for community and economic development, and advance public policy related to food and agriculture. In addition, the GrowRIVERSIDE website aims to continue keeping our community updated by hosting weekly posts about agriculture-related events and information in the greater Riverside area, as well as all of our events for this upcoming year.
GrowRIVERSIDE is a multi-stakeholder initiative to cultivate food and agricultural activities across the City of Riverside. The City is set to host the 4th Annual GrowRIVERSIDE Conference towards the end of March 2017. This year's conference will feature urban farming, agribusiness development and financing, facilitating city support and community engagement, student projects and programs, and provide a venue for stakeholders to network and discuss all things agriculture. All news and information regarding this year's conference as well as other events will be posted here at GrowRIV.com. We know that 2017 will be a fantastic year, and cannot wait to GrowRIVERSIDE! For more information, visit GrowRIV.com.
Comments
comments