Program Overview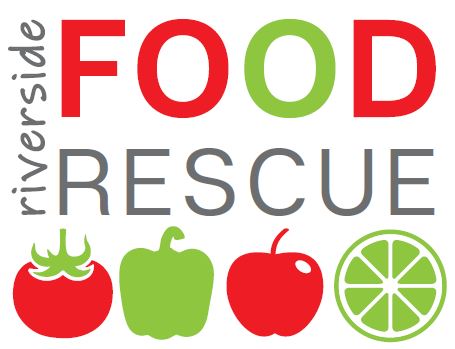 The Riverside Food Rescue & Waste Reduction Ambassador program is a free 40-hour certificate program that consists of five workshops followed by a community-based project over a four-month period. Workshops, totaling twenty hours, will be a composite of lectures, hands-on work, field trips, and industry guest speakers. The second half of the program requires attendees to complete 20-hours of community volunteer work or a project pertaining to the program's mission and goals. Upon successful completion of the program, participants will be recognized in an award ceremony with a certificate by the Mayor and City Council.
Mission
Improve the overall community health by neighborhood-led projects focused on actions to rescue food, encourage composting and recycling, and reducing food waste.
Goals
The goals of the program include:
Engage residents and businesses as active participants in rescuing food and combating food waste through education.
Foster long-term attitudinal and behavioral changes regarding food rescue and waste reduction.
Enable community members to pro-actively participate in daily activities that contribute to reducing greenhouse gas emissions.
Be a Change Agent
Through a series of workshops, the Riverside Food Rescue & Waste Prevention Ambassador program will engage with local experts and professionals to inform program participants in the following:
1. The Life Cycle of Food: From Cradle to Cradle (5 hrs.) - this introductory class focuses on the food system life cycle and what materials end up as discards; food waste management; the social, economic, and financial impacts of the food system; local, state and national policy drivers; and environmentally preferable purchasing choices to shape consumer and business purchasing habits. The first workshop will include a tour of Burrtec's Material Recovery Facility and perform a waste audit to examine what our community is throwing away.
2. Powering Healthy Soils with Food Waste Compost (4 hrs.) - this hands-on class to introduce the benefits of how humic compost and vermicompost are beneficial for gardens and soils.  Attendees will be actively engaged in learning how to build a backyard compost system and how to maintain a compost pile using various methods including vermicompost. This workshop will also discuss the soil food web, and applications of compost including how to brew and use compost tea.
3. Food Rescue & Waste Reduction (3 hrs.) – this class looks at local efforts to rescue food, both prepared and non-prepared, food insecurity, food waste reduction methods from grocery purchases, and food pantry arrangement. The session will also cover use of all parts of fruits and vegetables, storing food to prevent food loss, menu planning to use all produce parts, cooking from scratch, quick pickling and food preservation, cooking with leftovers, and re-purposing prepared and food discards. This class is a fun hands-on session.
4. Composting, Technology & Energy (5 hrs.) - this class is comprised of a field trip to review the organic processing technologies. A facilitated discussion will look at how regional facilities take green waste and food waste to create several types of soil amending products. In addition we will examine how technologies utilizing food waste can generate energy. Attendees will see how these practices complement the overall program to manage organic discards after food rescue and waste reduction efforts have been implemented.
5. Community Challenge: Using Your Knowledge for Local Action (3 hrs.) - participants will be introduced to community-based social marketing concepts to guide the design of community projects that apply their own initiative and volunteer efforts.
Example Projects
The second half of the program requires attendees to complete 20-hours of community volunteer work over three months. Program participants will apply learnings from the first part of the program to project(s) or other activities pertaining to the certification program mission and goals. Examples of approved volunteering activities may include but are not limited to:
•   Gleaning volunteer with Gleaners for Good
•   Volunteering at Feeding America Food Bank
•   Staffing GrowRIVERSIDE events and other related events
•   Develop and implement a neighborhood project
•   Present learned information to neighborhood groups, community organizations
Registration is now open for the Second Cohort 2019 Ambassador Certification Program.
Program Dates:
Fourth Cohort (2020)
January 18, 2020
January 25, 2020
February 8, 2020
February 22, 2020
March 7, 2020
*Workshop dates only. Participants are required to complete an additional 20 hrs on a community project. Hours must be completed by June 2020.