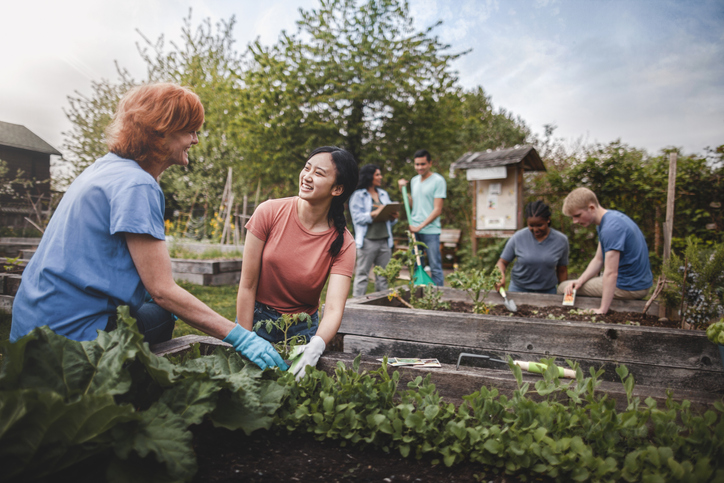 Learn to Farm!
Do you enjoy working outside?
Have you ever dreamed of being your own boss?
Do you want to make a difference by improving the health of our community?
Do you have a strong work ethic and love to see the fruits of your labor
Consider a career in 
agriculture
as a 
 farmer
! Our nation is in need of new farmers to feed and keep people healthy, steward land and natural resources, and build stronger regional food economies. Whether you have just graduated from high school or are changing careers in mid-life, or are a veteran, consider becoming a farmer.
The
 Farmer Training Program
is a 10-month apprenticeship program in the art, science, and business of sustainable agriculture. The program provides comprehensive training and mentorship to assist new and beginning farmers to start their own farms and prepares them for a variety of careers in agriculture and related industries. Participants successfully completing the program earn an 18-unit professional, industry-recognized certificate through UCR Extension Professional Studies.  Tuition support is available for qualified applicants.
Program Dates
Classes Begin: APRIL 17, 2023
Program meets Monday and Wednesday Evenings 7PM – 9PM
Location
Ecological Agriculture Training Cultural Center and Farm

3954 Old Hamner Rd. Norco, CA 92860